CREWSnet will empower climate‑threatened populations to make informed decisions about their future through widely available climate and economic data and forecasts, access to customized services and technologies, and forecast‑based financing.
Informed decision‑making. Our team will refine, test and scale an open‑source climate and economic impact forecasting system, with effects predicted at the 10‑kilometer scale, and share these forecasts at household, community and regional levels to empower 10 million people and six communities in western Bangladesh.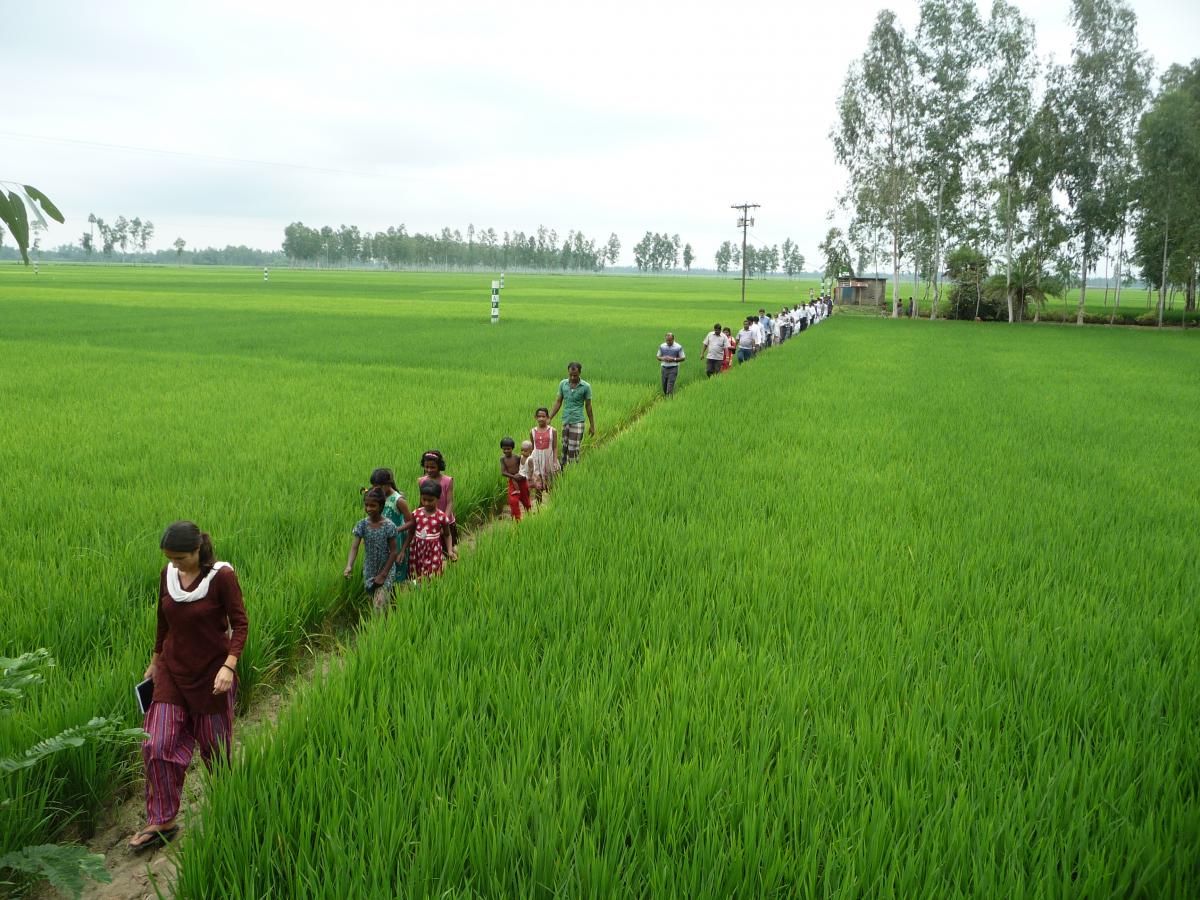 Partner organization J-PAL has studied the impact of agricultural training programs on reducing food insecurity in Bangladesh.
Customized services and technologies. CREWSnet will help Bangladeshis implement climate resilience decisions through customized, community‑based services and technologies that leverage the team's existing programs in livelihoods and job opportunities; climate‑smart agriculture and irrigation; power, water, sanitation and hygiene; and disaster preparedness.
Forecast‑based financing. Households, small businesses and communities can leverage our forecast‑based financing, micro‑insurance, and other financial services. In parallel, CREWSnet's highly localized forecasts will help households make relocation decisions and strengthen efforts to prepare communities across Bangladesh to receive those who choose to move.
A model for other regions. Our team will monitor and evaluate the impact of key components of this integrated approach for the people of western Bangladesh, incorporating community involvement and feedback at every stage of the project. Initially demonstrated in Bangladesh, the project will serve as a model for similarly threatened regions around the world.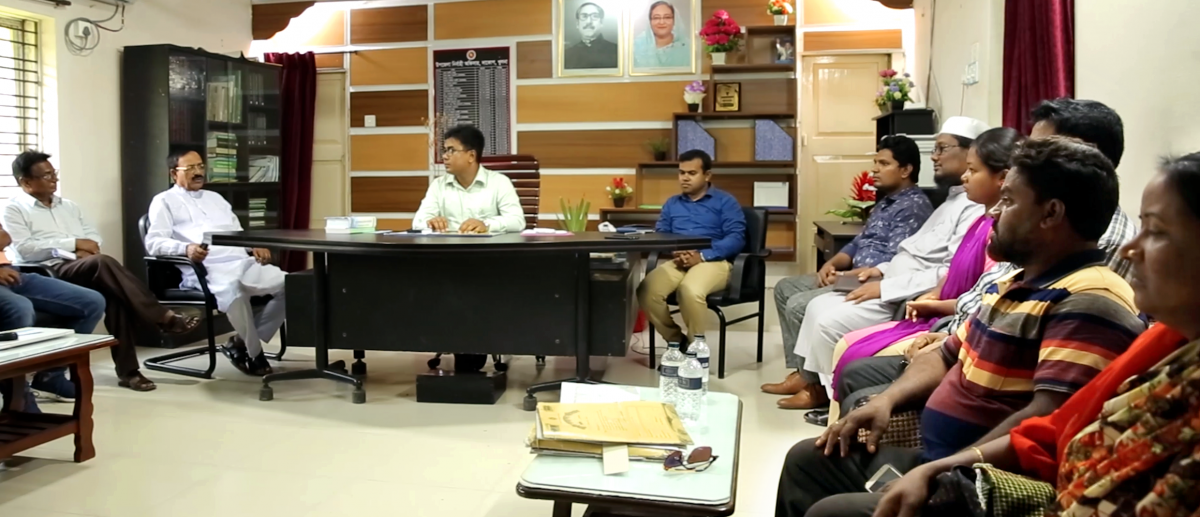 Early warning and decision support systems are proven transformative tools for saving lives and reducing suffering:
Video: The Famine Early Warning Systems Network (FEWSNET)
The Famine Early Warning Systems Network (FEWSNET) provides famine-based food security monitoring, early-warning, and decision support, and has become a critical tool for governments and NGOs to plan for and respond to the needs of the world's most food-insecure countries.
FEWS NET 25th ANNIVERSARY VIDEO from Red Circle Films on Vimeo.
Video: Hurricane Evacuation Planning
MIT has for decades created, deployed and maintained decision support systems to inform and empower decision‑makers in the most challenging environments, including the Federal Emergency Management Agency's (FEMA's) agency wide, >10,000 user Web-based hurricane evacuation (HURREVAC) planning decision support tool.