Jameel Observatory-CREWSnet will empower climate‑threatened populations to make informed decisions about their future through widely available climate and economic data and forecasts, access to customized services and technologies, and forecast‑based financing.
A unique approach to adaptation. What makes our activity unique among climate-change adaptation initiatives is that we seek to demonstrate a proactive approach that enables communities to develop evidence-based, integrated climate-change adaptation plans.
In Bangladesh
Informed decision‑making. Our team will refine, test and scale an open‑source climate and economic impact forecasting system, with effects predicted at the 10‑kilometer scale, and share these forecasts at household, community and regional levels to empower 10 million people and six communities in southwestern Bangladesh.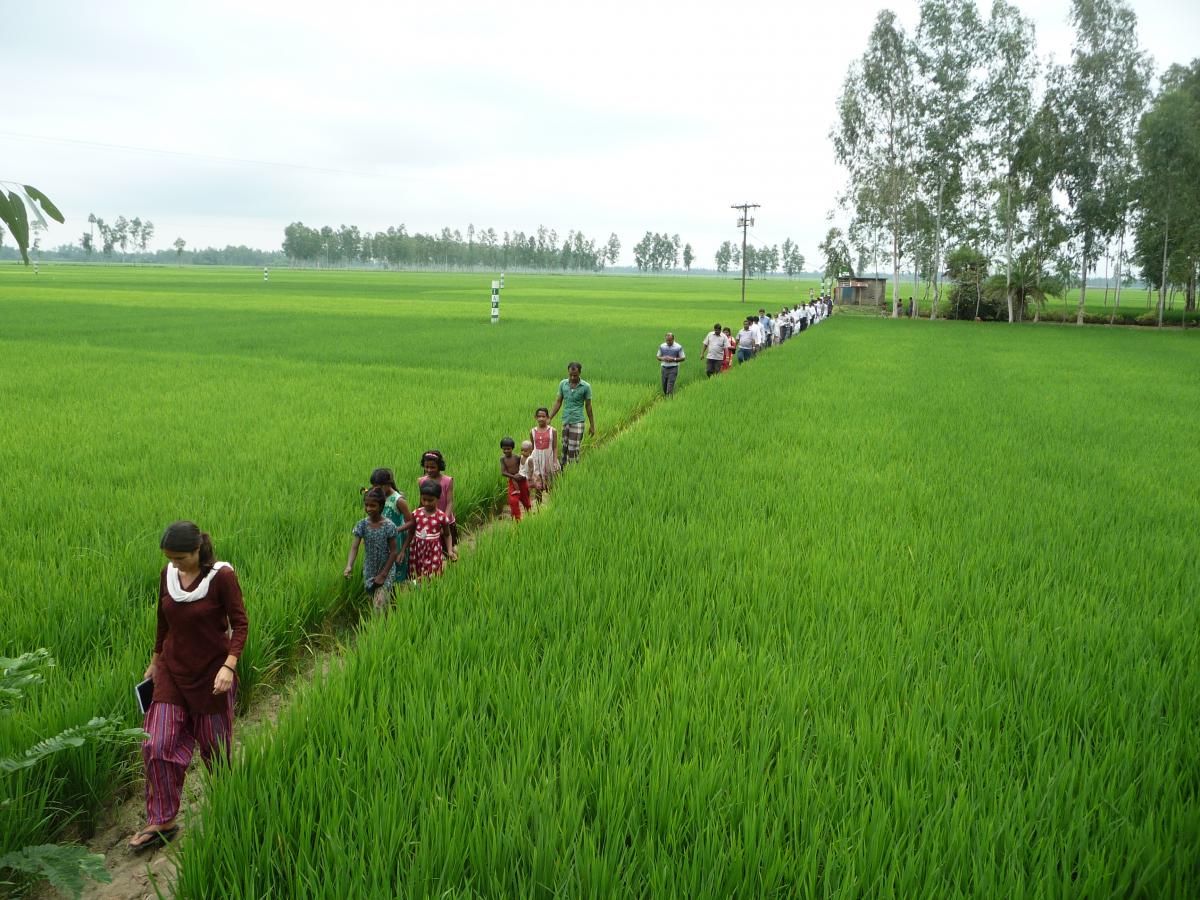 Partner organization J-PAL has studied the impact of agricultural training programs on reducing food insecurity in Bangladesh.
Customized services and technologies. Jameel Observatory-CREWSnet will help Bangladeshis implement climate resilience decisions through customized, community‑based services and technologies that leverage the team's existing programs in livelihoods and job opportunities; climate-resilient housing; climate‑smart agriculture and irrigation; power, water, sanitation and hygiene; disaster preparedness; and new initiatives including adaptation clinics now being piloted by BRAC in Bangladesh.
Forecast‑based financing. Households, small businesses and communities can leverage our forecast‑based financing, micro‑insurance and other financial services. In parallel, Jameel Observatory-CREWSnet's highly localized forecasts will help households make relocation decisions and strengthen efforts to prepare communities across Bangladesh to receive those who choose to move.
A model for other regions. Our team will monitor and evaluate the impact of key components of this integrated approach for the people of southwestern Bangladesh, incorporating community involvement and feedback at every stage of the project. Initially demonstrated in Bangladesh, the project will serve as a model for similarly threatened regions around the world.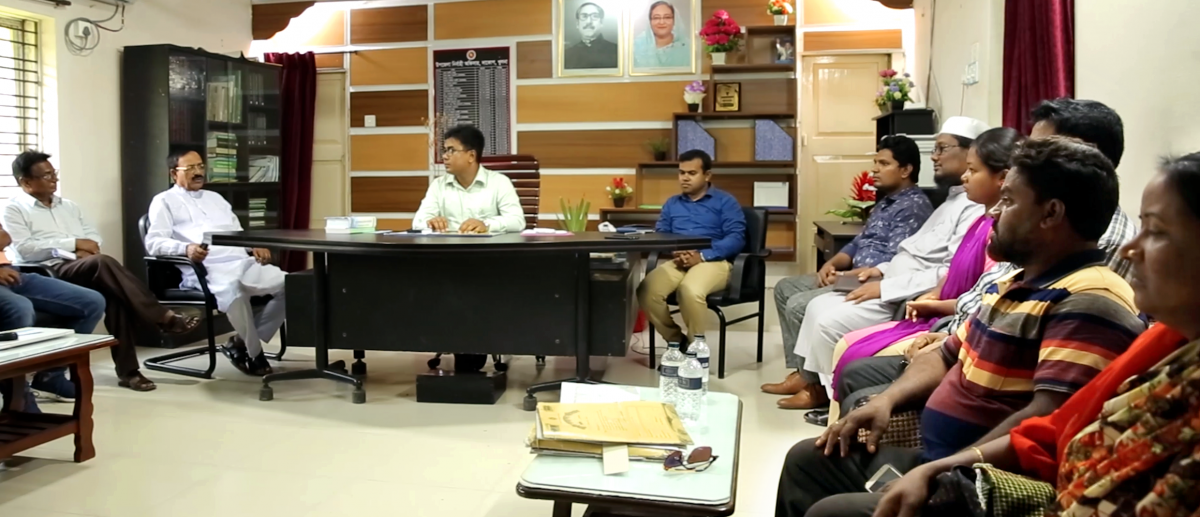 In Sudan
We are extending our work to East Africa, with an initial focus on Sudan, to help address ongoing challenges of low agricultural productivity and future negative impacts of climate change on that productivity. We are working toward a green and prosperous Sudan adapting to climate change by transforming its agricultural sector and improving crop yields. Our work emphasizes the adoption of modern technology using better seed varieties that tolerate heat, soil fertility mapping coupled with an increased use of targeted fertilizers, and a strategic preference for vertical over horizontal expansion of agriculture.
Our goal is to help Sudan improve crop productivity by adopting current best practices and proactive climate-resilience adaptation strategies. To achieve this goal, we are focused on four main areas: Soils, Seeds, Fertilizers, and Public-Private Partnership (PPP):
Early warning and decision support systems are proven transformative tools for saving lives and reducing suffering
Video: Hurricane Evacuation Planning
MIT has for decades created, deployed and maintained decision support systems to inform and empower decision‑makers in the most challenging environments, including the Federal Emergency Management Agency's (FEMA's) agency wide, >10,000 user Web-based hurricane evacuation (HURREVAC) planning decision support tool.