We are creating proactive, integrated decision‑support tools and services that empower frontline vulnerable communities to prepare for climate impacts and minimize losses.
Jameel Observatory-CREWSnet puts cutting-edge climate forecasting technology directly into the hands of individuals, to show how future climate and extreme weather patterns will impact their lives. This technology, combined with access to innovative power, water, agriculture and financing services, will empower families, communities and governments to make and implement informed, proactive decisions about how to adapt to this changing world.
Global climate change is already exacting a heavy toll on vulnerable nations around the world.
To enable affected populations to survive and thrive as climate impacts intensify will require a new, proactive planning and intervention strategy.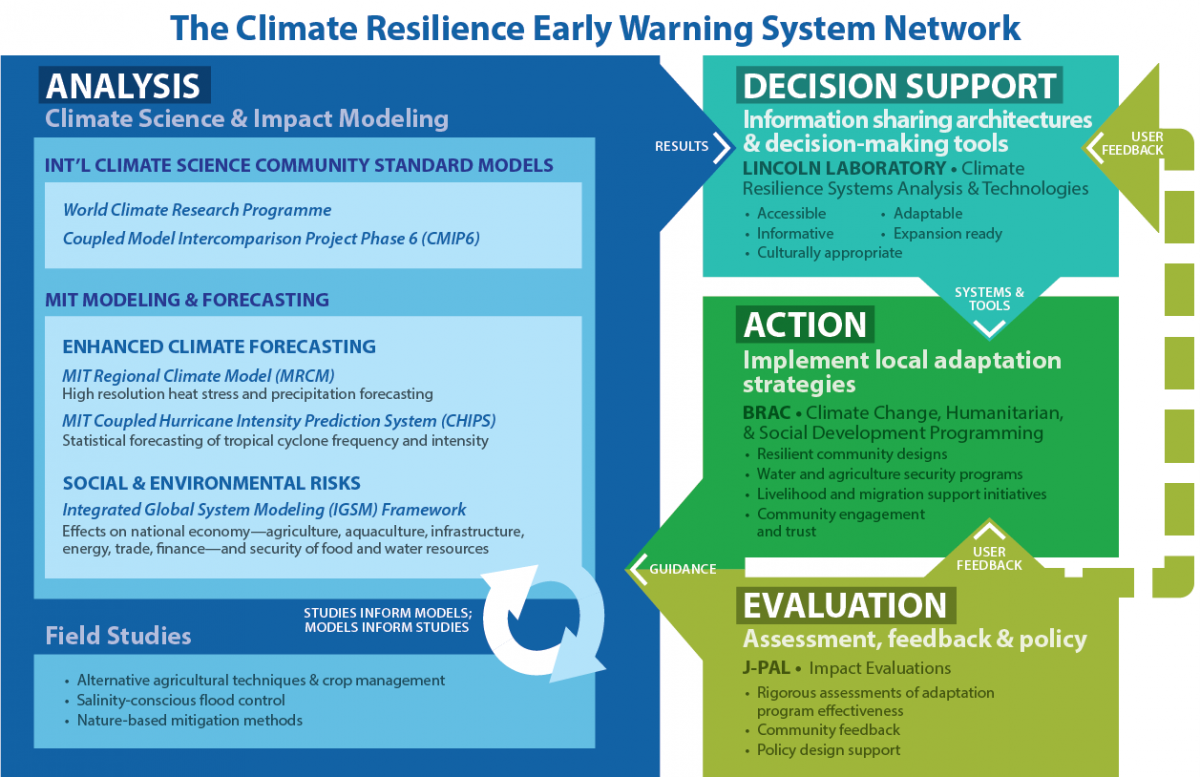 Jameel Observatory-CREWSnet will pilot in Bangladesh and Sudan, working with local partners BRAC, the Agricultural Research Corporation-Sudan, and the Abdul Latif Jameel Poverty Action Lab (J‑PAL).